10 Best Tourists Attractions in Liverpool | RatePunk
It has been a few months since Liverpool was announced as the Host City for Eurovision Song Contest 2023. One of the most significant European music contests will take take place on the 9th - 13th of May in Liverpool at the Liverpool Arena next to the River Mersey. Even if you travel to Liverpool before the contest or after, we would like to share some recommendations of the most famous Liverpool attractions, cafes, and activities.
Liverpool's Attractions, Monuments, and Museums
#1 Mathew Street. This city is famous for being the birthplace of the best band in the world - the Beatles. If you know "Yesterday", "Let's come together", " All you need is love" or "Strawberry fields forever" by heart, you might have heard about a street called "Mathew Street". The street is home to the famous Beatles-themed bar "The Cavern Club," where The Beatles performed 292 times before they became world-famous. Today, the club attracts tourists from all over the world who come to pay homage to the legendary band and its impact on popular music. It is surely a can be a great place to chill before the match of FC Liverpool, or the Eurovision Song Contest 2023 2023 semi-final. 
#2 Take a stroll along at the Liverpool Waterfront. It is a stunning and iconic setting to spend an afternoon in. And I am pretty sure that there you'll definitely make some memorable pictures. Right in front of the Three Graces Building, you'll see the fabulous four - the monument of the Beatles.
#3 Walker Art Gallery is a true gem for aesthetes, and you'll know why in a few seconds. The gallery was founded in 1877 and has one of the largest collections of European art from the 16th to the 20th century in England. Are you wondering what kind of masterpieces you can see there? The Walker Art Gallery exhibits works by famous artists such as Rembrandt, Rubens, and Hockney. The gallery is also known for its Victorian art collection and a large collection of Pre-Raphaelite paintings. In addition to its permanent collection, the Walker Art Gallery regularly hosts special exhibitions, allowing visitors to see works by contemporary artists worldwide. Currently, visitors can see a selection of Kathryn Maple's works ( 11 Feb 2023 - 30 Apr 2023), the first major exhibition dedicated to Art of the Terraces (5 Nove 2022 - 12 Mar 2023), the photographic exhibition from Tom Wood (20 May 2023 - 07 Jan 2023), and a lot more various exhibitions. The gallery is open on Tuesdays to Sundays and on bank holidays from 10 am to 5 pm.  
#4 Liverpool Cathedral, also known as the Cathedral Church of Christ, is the largest cathedral in Britain and one of the largest in the world. The cathedral was built in the early 20th century in a Gothic revival style. Why you should visit this Livrepool's attraction. The cathedral also has several unique features, such as the Great West Window, one of the most enormous stained glass windows in the world, and the world's largest organ (over 10,000 pipes). 
Visitors to the Liverpool Cathedral can take a tour of the building, learn about its history and architecture, and attend services and concerts. The cathedral also hosts special events throughout the year, including exhibitions, concerts, and guided tours. Whether you're a religious person or simply interested in architecture and history, the Liverpool Cathedral is a must-visit destination in Liverpool.
#5 The Merseyside Maritime Museum. The museum explores Liverpool's rich maritime history and its role as a major port in the transatlantic trade. Many interesting artifacts and even several historic ships are shown there. However, there it one specific exhibition why it is worth visiting. I am talking about the Battle of the Atlantic exhibit at the Merseyside Maritime Museum which  tells the story of World War II's longest continuous military campaign, fought in the Atlantic Ocean. The exhibit features original artifacts, interactive displays, and audio-visual presentations, allowing visitors to learn about Liverpool's important role in this vital campaign.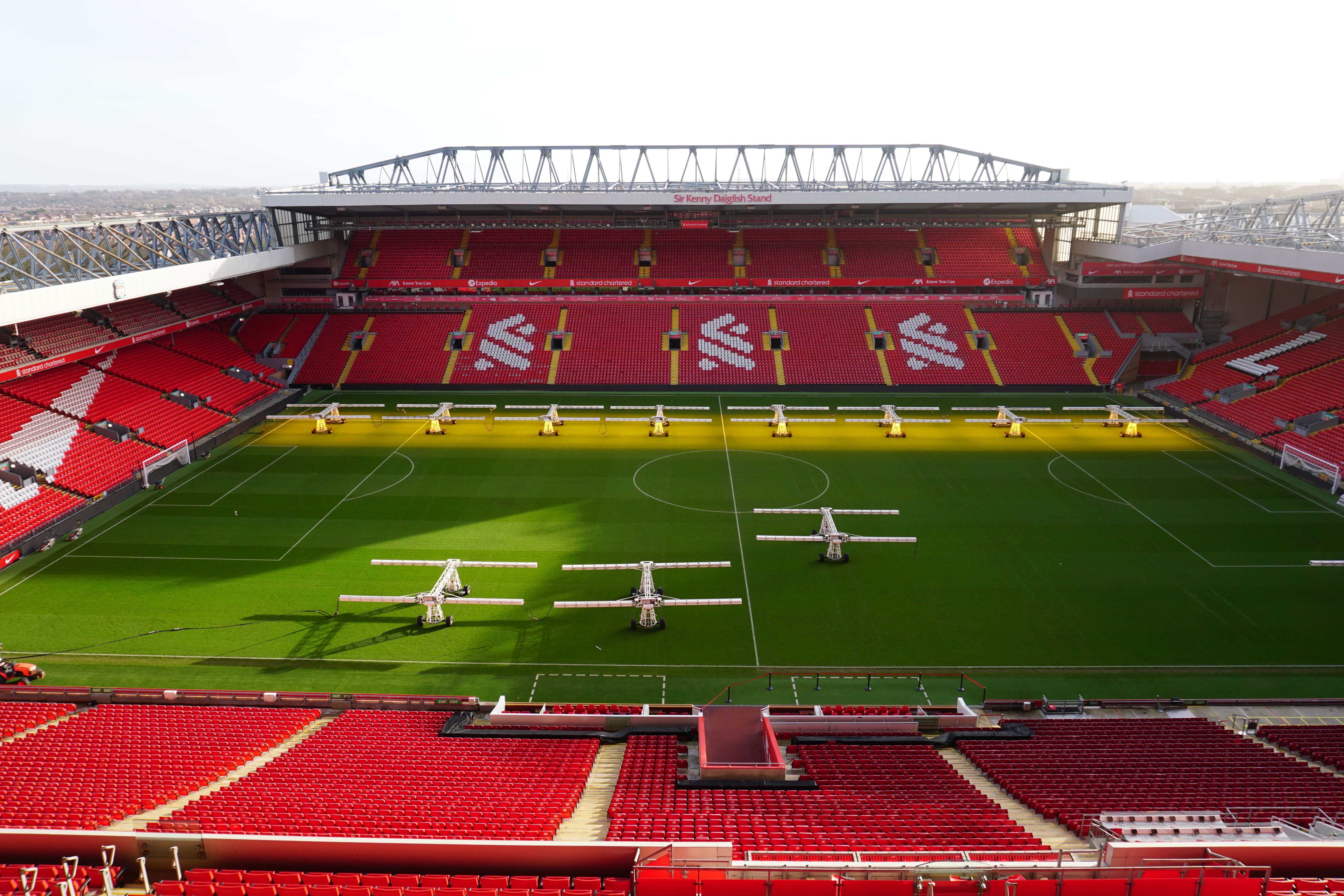 #6 Anfield Stadium. Although last FIFA 2022 wasn't successful for England, football was and always will be their true passion and religion. For soccer fans, a visit to Anfield Stadium, home of Liverpool FC, is a must. Anfield has been the home of FC Liverpool since its formation in 1892 and has a rich history, with many memorable moments and legendary players having played on its pitch. The stadium has a capacity of over 53,000 spectators and is known for its passionate and vocal supporters, who are known as the "Kop". Can you imagine how wonderful it would be to get a ticket to one of the FC Liverpool matches and sing together with all the fans "You'll never walk alone"? In the worst scenario, it is possible to take a tour of Anfield stadium, visit the museum, and see the changing rooms, players' tunnel, and the famous Kop stand. Still better than nothing.
#7 Tate Liverpool. Liverpool has a splendid modern, contemporary art gallery - Tate Liverpool.  It is located in the Royal Alber Dock. The gallery has a solid collection of over 4,000 works of art. Tate Liverpool also hosts a wide range of exhibitions and events and workshops. Most importantly, to some of the exhibitions, visitors can go for free. More information can be found on the official website. 
#8 St George's Hall is a stunning Victorian-style building located in the heart of Liverpool. The building was completed in 1854 and was used as a concert hall, law court, and exhibition space. Today, St George's Hall is a popular venue for concerts, exhibitions, and events, and is also open to visitors for tours.
#9 The International Slavery Museum. One more of Liverpool's attractions comes to our recommendation list.  If you are not tired of visiting museums, you should visit the International Slavery Museum. The International Slavery Museum is a museum dedicated to the history of the transatlantic slave trade and its legacy. Only a few museums in the world focus on this important and often-overlooked part of world history. Visitors can learn about the conditions on slave ships, the lives of enslaved people, and the abolition movement. In addition to its exhibitions, the International Slavery Museum also has a range of public programs and events, including lectures, workshops, and tours. 
#10 Sefton Park. Take a break and enjoy the sandwich at Sefton Park. The park has a wide range of facilities, including a boating lake, several open spaces, and a cafe. There are replica statues of Eros and Peter Pan. Also, the park is famous for Palm House - a fabulous glass-pannel building that has been restored and opened to the public. It might be a brilliant place for a date.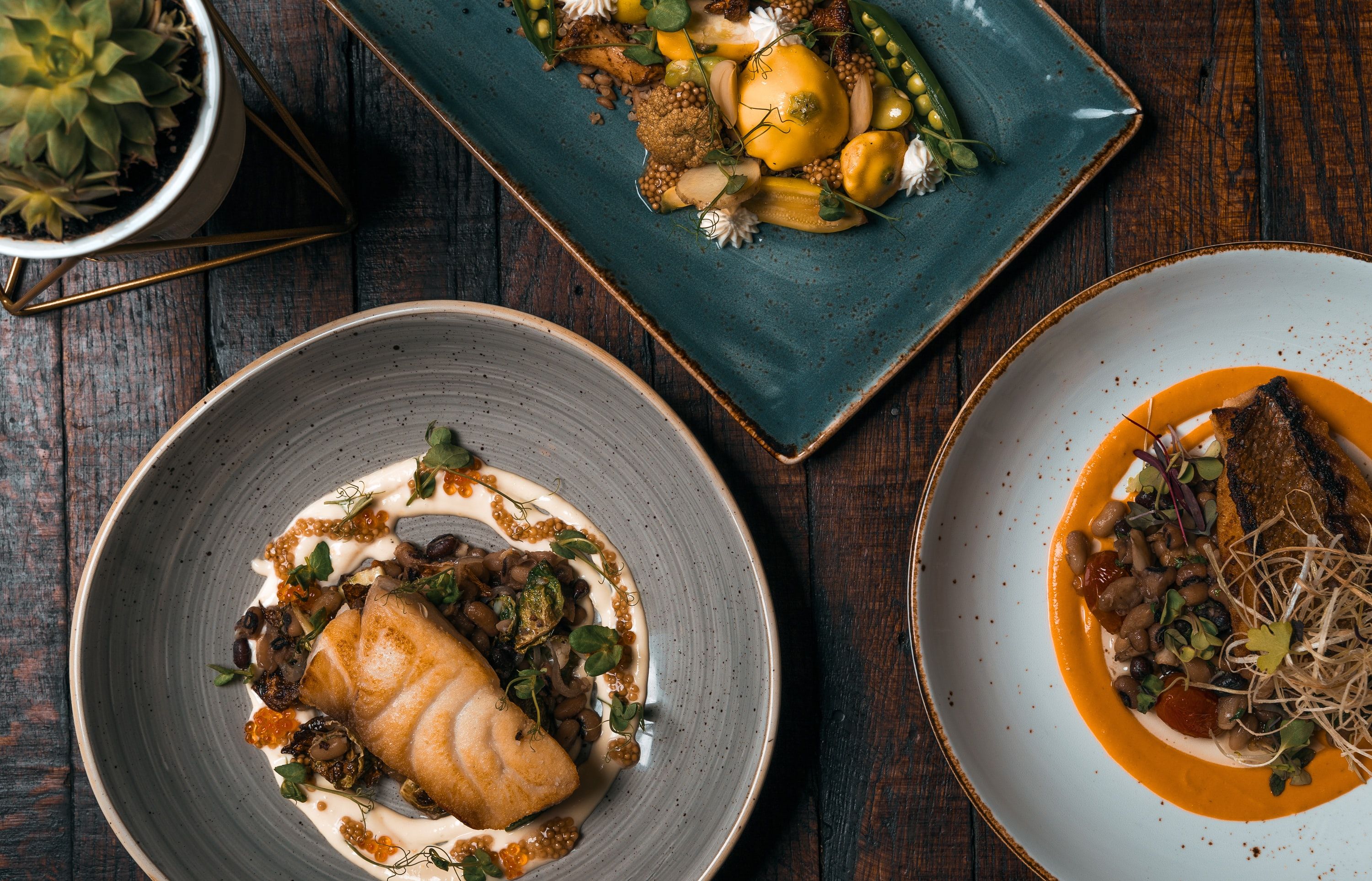 Fancy Places To Dine 
After visiting the most famous Liverpool attractions you might be exhausted and eating is the best way to refresh yourself and have energy. There are quite many Michelin-recommended restaurants where you can experience and enjoy fine-dinning in Liverpool. Don't worry - some of those places are quite affordable. For instance, for £28 you'll receive two dishes and a glass of house wine at Barnacle. Of course, they have several menus so the price differs, but still, they serve delicious and affordable food for the foodies. Another brilliant restaurant Lerpwl offers the chef's tasting menu which costs £75 per person, or you can order some plates for the regular menu (£9- £30). Moreover, street food is also super tasty in Liverpool. So you won't stay hungry while staying there.
Eurovision Song Contest 2023 In Liverpool
As I mentioned in the beginning, this year Liverpool is the Host City for Eurovision Song Contest 2023. Well, if you are a true Eurovision Song Contest fan, you will definitely want to go to one of the semi-finals. Currently, Eurovision Song Contest 2023 organizers have yet to confirm any information on ticket prices, availability, and the ticket provider. The easiest and safest way to follow news and know all the details is by signing up for the official Eurovision Song Contest newsletter and subscribing to their social media channels. Just breathe slowly and wait because last year tickets for Eurovision Song Contest 2022 went on sale on the 7th of April while the first jury show was on the 9th of May. 
However, if you are truly planning to visit Liverpool attractions and then go to the Eurovision semi-finals or just the final, you should start looking for accommodations. With each day more and more hotels are being reserved on 9-12 of May. Plus, hotel prices are increasing because they clearly understand the need and importance of hotels not far from Eurovision 2023 venues. I highly recommend using RatePunk browser extension while looking for accommodation. This tool is a true game-changer: shows prices from all major hotels and has rebooking and cashback features.  This way you always save money on your accommodation and afford to upgrade your stay.
You might be interested: