10 Best Tourist Attractions in Mexico 2023 | Ratepunk
Mexico is full of tourist attractions and is nearly impossible to see all of them in one visit! That being said, it is better for visitors to choose the attractions they want to explore beforehand and plan their trips accordingly. The list of the Best Tourist Attractions in Mexico for 2023 can be your guide for planning your getaway.
1 Xcaret Park 
Xcaret, also known as "Mexico's Sacred Paradise," opened in 1990 as a sustainable and environment park where visitors from all over the world can marvel at Mexico's biodiversity and cultural heritage. Underground Rivers, Beach, Lagoon, Pools, Tropical Jungle Trail and Rotating Scenic Tower are among the attractions.
Among its many entertaining and fascinating attractions, a few stand out. Xcaret at Night is one of them! Remarkable Show; a live concert shows that will transport you to Mexico while admiring its music, folk tales dances, and customs.  
Another attraction of this park is the dolphin show. It is interesting because you can swim with the dolphins, let them give you a kiss, rub their bodies and admire their movements. This experience is definitely one not to forget!
The park is our first favorite place and is an hour's ride from Cancun, so it is most convenient to be visited by the people staying in Cancun.
When staying in Cancun, you should consider going Kitesurfing!
Check out our Cancun Top Hotels and Beachfront Hotels in Cancun to choose your stay.
Travel hack: Install Ratepunk on your browser and find the cheapest rates on hotels.
👇We have also chosen our favorite Cancun resort for you👇
Atelier Playa Mujeres-All Inclusive Resort
Mexico, Cancun
Atelier Playa Mujeres is an All-Inclusive 5-star resort for adults that offers a harmonious and luxurious atmosphere during your stay. The property boasts 593 suites which features an extremely dazzling design with marble and wood accents, opulent amenities, and jaw-dropping views of the golf court and the Caribbean Sea. 
All pools in the resort, including the Swim Out rooms, are heated. 
RATEPUNK HIGHLIGHT
There are 13 restaurants, 2 coffee shops, and 13 bars at the ATELIER Playa Mujeres resort. Some of the places habe been awarded by Wine Spectator, Distintivo T, and even the AAA Diamond Designation.
2 Las Pozas
Las Pozas is the creation of Edward James, an outlandish English poet, artist, and patron of the Surrealist movement, and is located in Xilitla, a small town in the Huasteca region of southern San Luis Potosi state. Las Pozas ("the Pools") is a surrealist group of structures built in a subtropical rainforest in Mexico's Sierra Gorda mountains. It consists of more than 80 acres (32 ha) of natural waterfalls and pools interspersed with towering tangible surrealist sculptures. 
This beautiful place is built because of his desire to build his own paradise. It all started by planting orchids in order to have a gigantic orchid garden, but when his attempt failed, he started creating sculptures and unique architectural buildings that resulted in the creation of magnificent Las Pozas.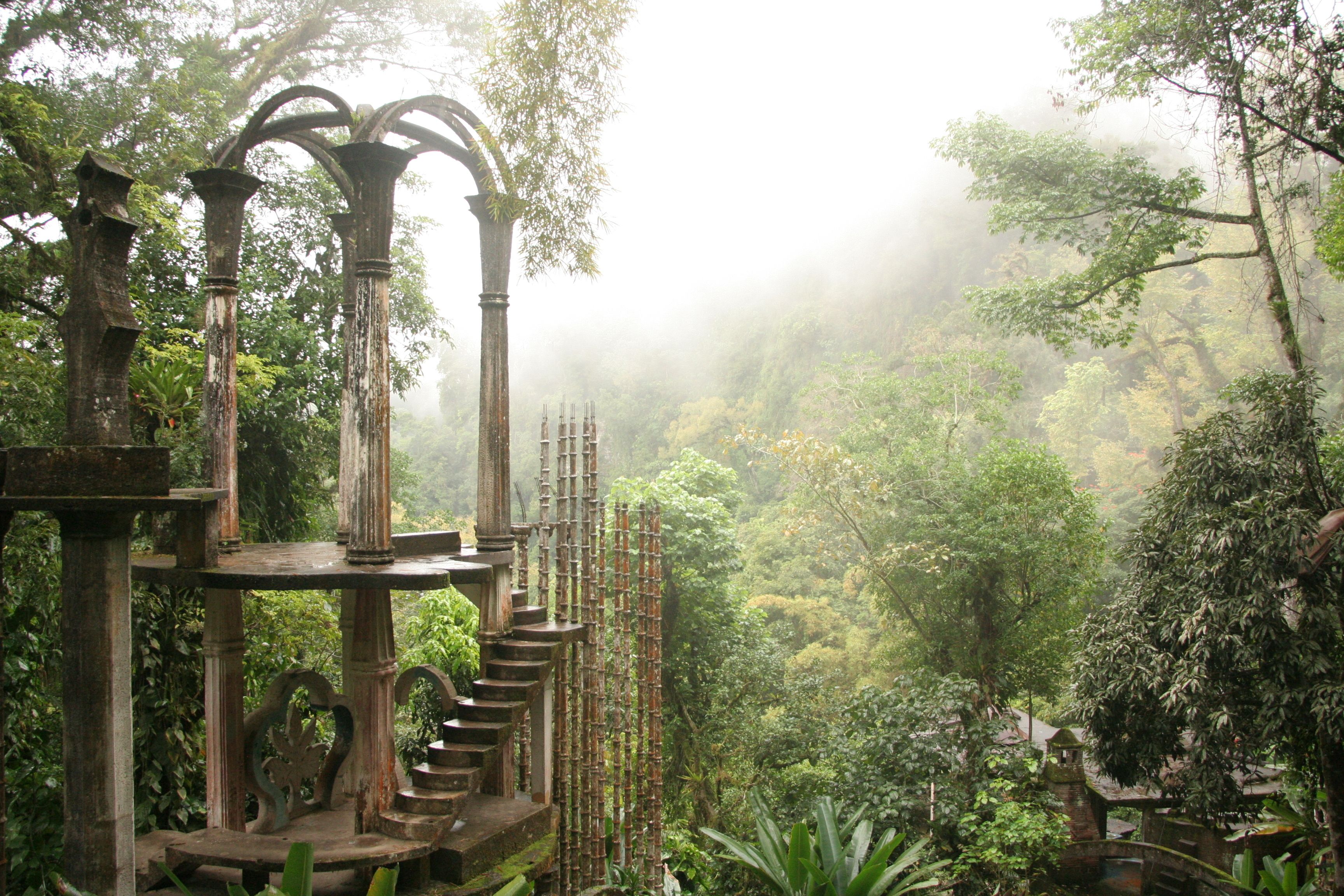 3 Riviera Maya
The Riviera Maya region has established itself as a resort destination, with a plethora of diners, buzzy bars, night clubs, and hotels catering to tourists of all types, from those seeking adults-only resorts to parents seeking kid-friendly pools and attractions. You can go to Mexico's Yucatán Peninsula's Riviera Maya and do nothing other than sip drinks on tropical beaches. But there is so much more to discover.
There are four eco parks in the area each has its own uniqueness. You get to see dolphins, flamingos, monkeys, and other animals. You also have the possibility to explore the underwater life here by going scuba diving in many different places.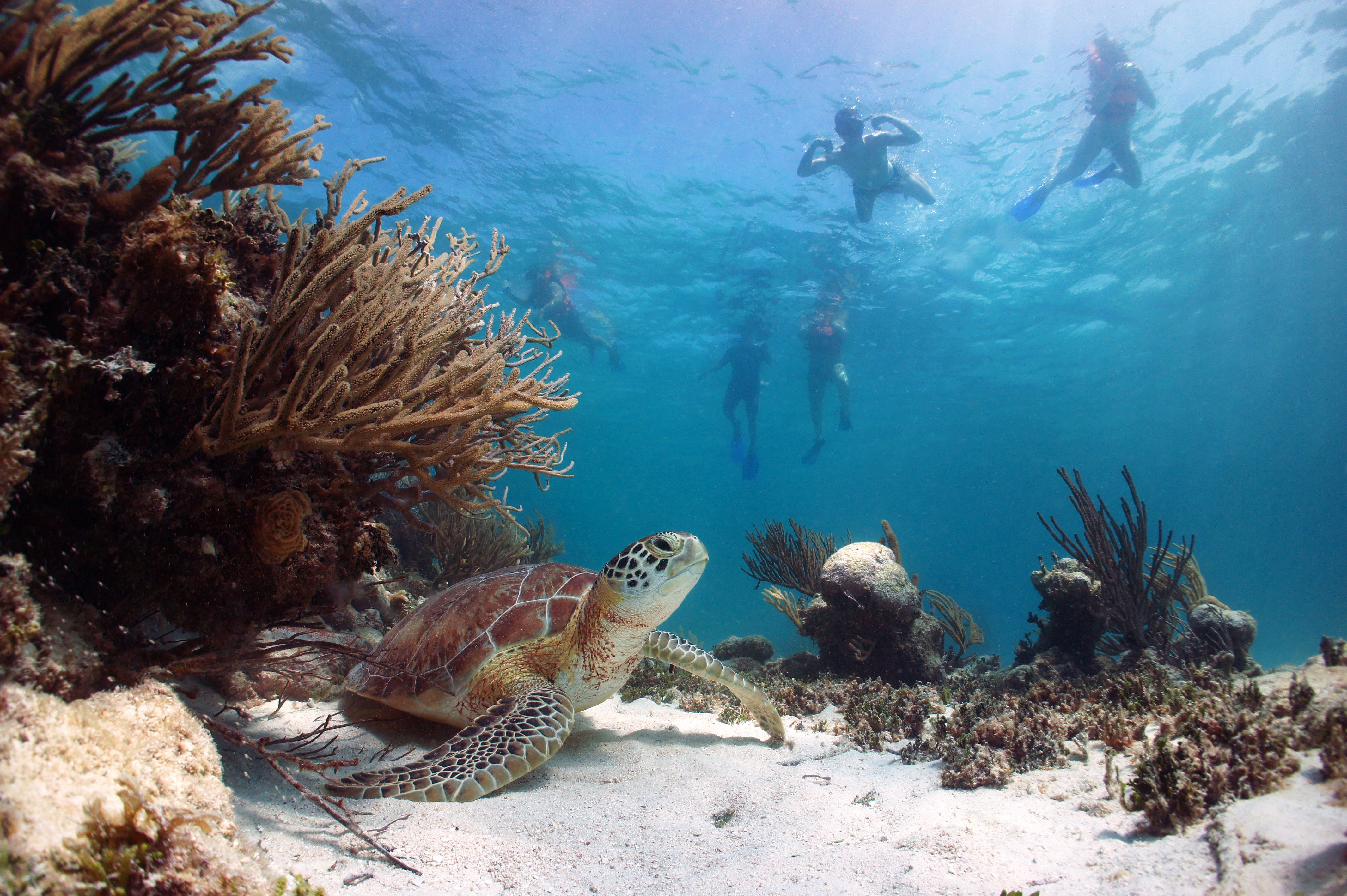 4 Espiritu Santo, Isla Partida and Los Islotes
The enchanting islands of Espiritu Santo and Isla Partida can be found in the Sea of Cortez, 45 minutes by boat from the busy hub of La Paz. Both islands are now differentiated by a small canal and are uninhabited. Despite the pressure from developers to build a resort on Espiritu Santo, the two islands have been designated as a UNESCO Biosphere Reserve since 1995. At the northern tip of Isla Partida and Espíritu Santo are the smaller islands of Los Islote located.
4.1 Espiritu Santo
This island is the biggest of all three and is considered one of the most beautiful ones in the Sea of Cortez. Many boats bring interested tourists to this isolated island for sightseeing and snorkeling. The underwater life around the island is rich with many different species and is an amazing experience for visitors. Although the island is inhabited, camping is allowed for those who are interested in spending more time here (obtaining a permit is required). 
4.2 Isla Partida 
This island is way smaller than Espiritu Santo island but it still has its beauty. You can find great white sand beaches here and spot many different animals such as sea lions. Activities such as snorkeling and diving are also possible here and with obtaining permission, camping is allowed.
4.3 Los Islotes
These islands are the smallest, but they have a unique feature, they are the house of many sea lions. Many tourists come to these islands in order to see and swim with these lovely animals.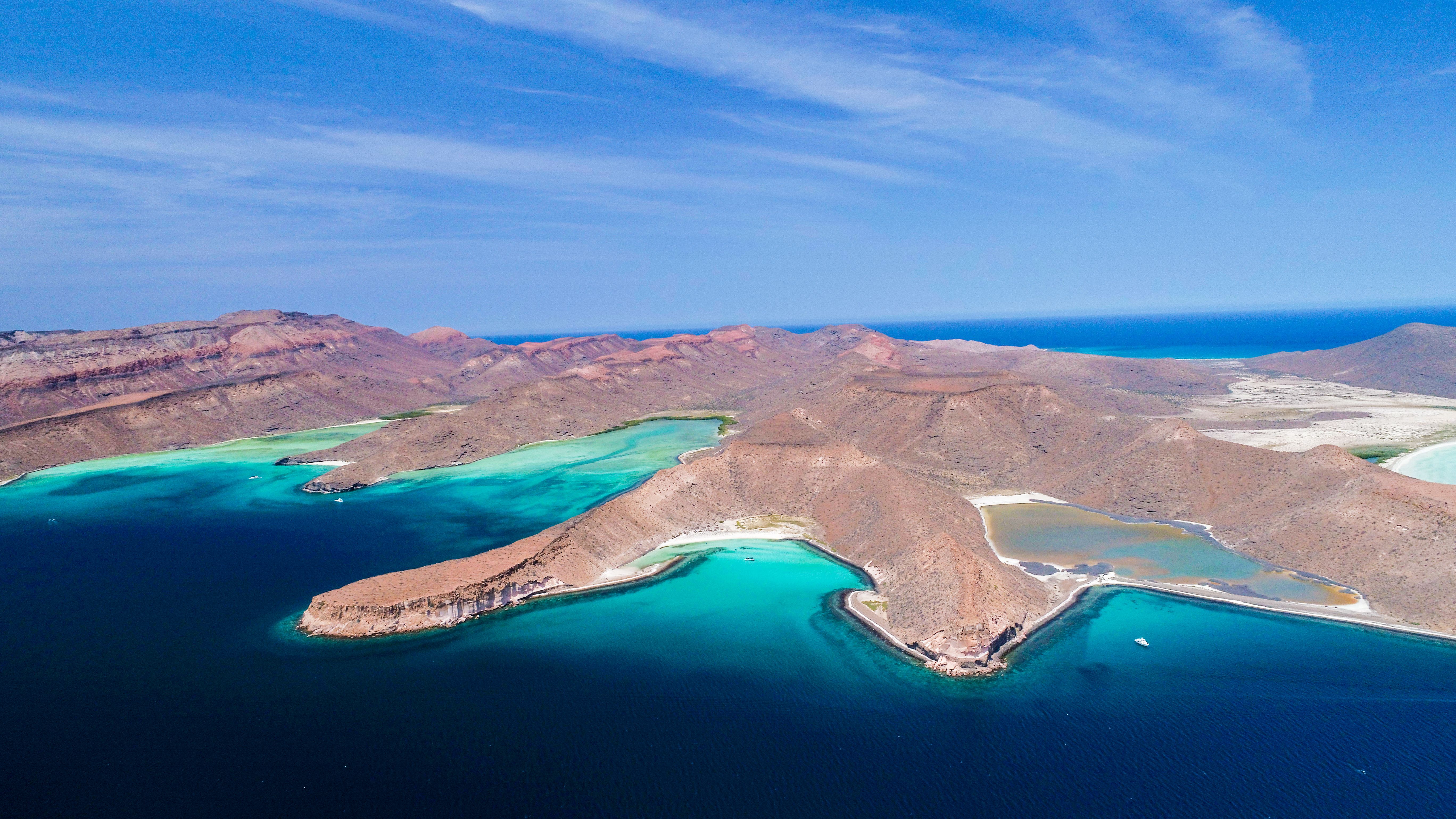 5 Cenotes
In Mexico, cenotes are natural swimming holes or swimming caves. The majority of Mexico's pool caves, also known as cave cenotes, contain fresh water that has been purified by the earth. This results in extremely clear and pure water. It's so clear that you can often see small fish darting around in the plants through it.
There are many of these Cenotes in Mexico and you can choose the nearest to you depending on your location! You can choose our guide to the Best Cenotes in Mexico in 2023!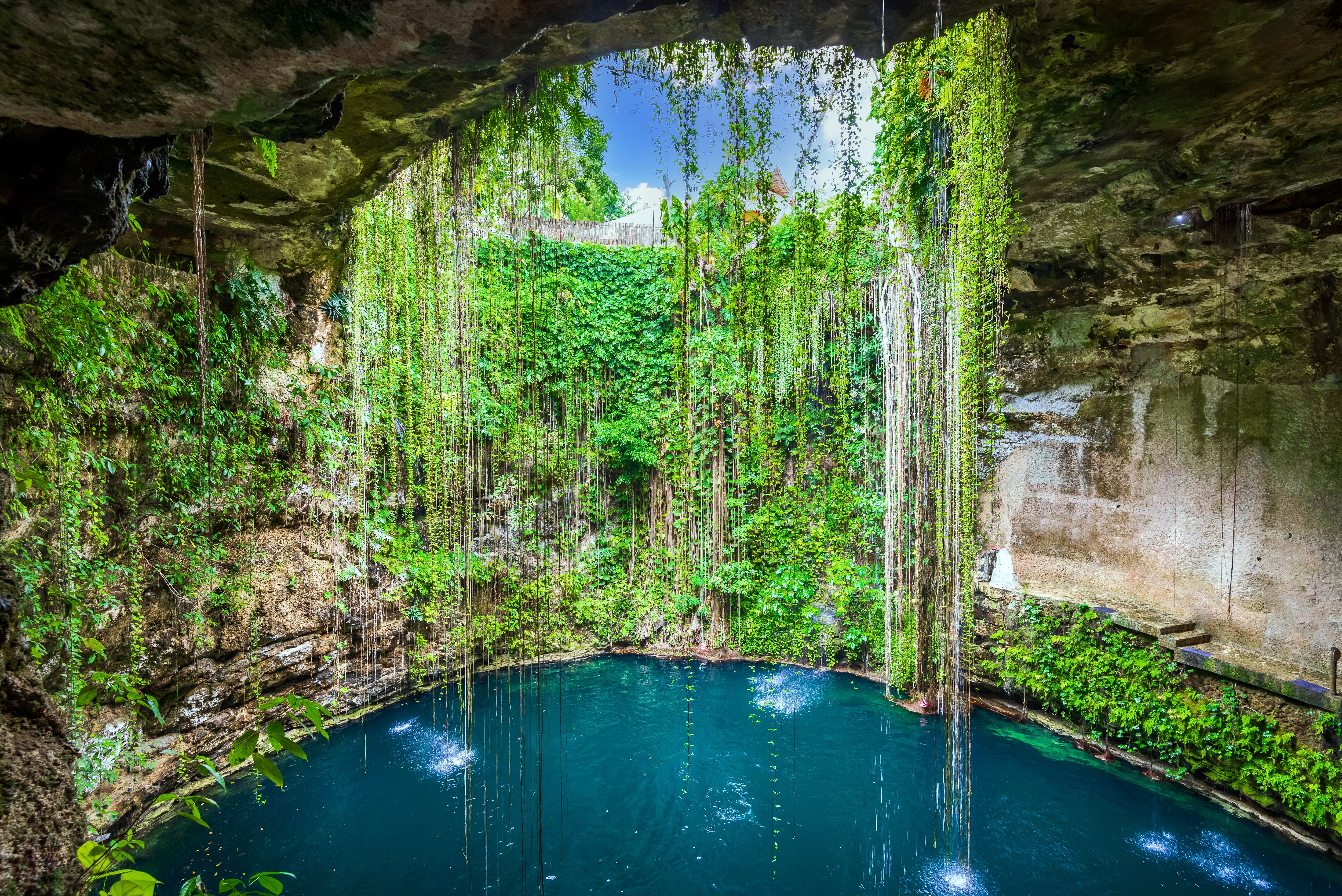 6 Palenque Ruins
It was a Maya city-state in southern Mexico that died out in the eighth century. This place is one of the UNESCO World Heritage Sites. The Palenque ruins are located in Palenque town, within the Palenque National Park, about a 7-hour drive from Mexico City. The Palace, which is part of the civic and ceremonial center situated at the heart of the site, is the biggest and also most remarkable complex within the archaeological zone. This multi-level complex, best known for its four-story tower, is made up of a number of constructions, platforms, and courtyards. The tower contains Venus glyphs and was possibly used for astronomical and religious practice purposes.
If interested in visiting South American countries, check out our Best Countries to Visit in South America blog post.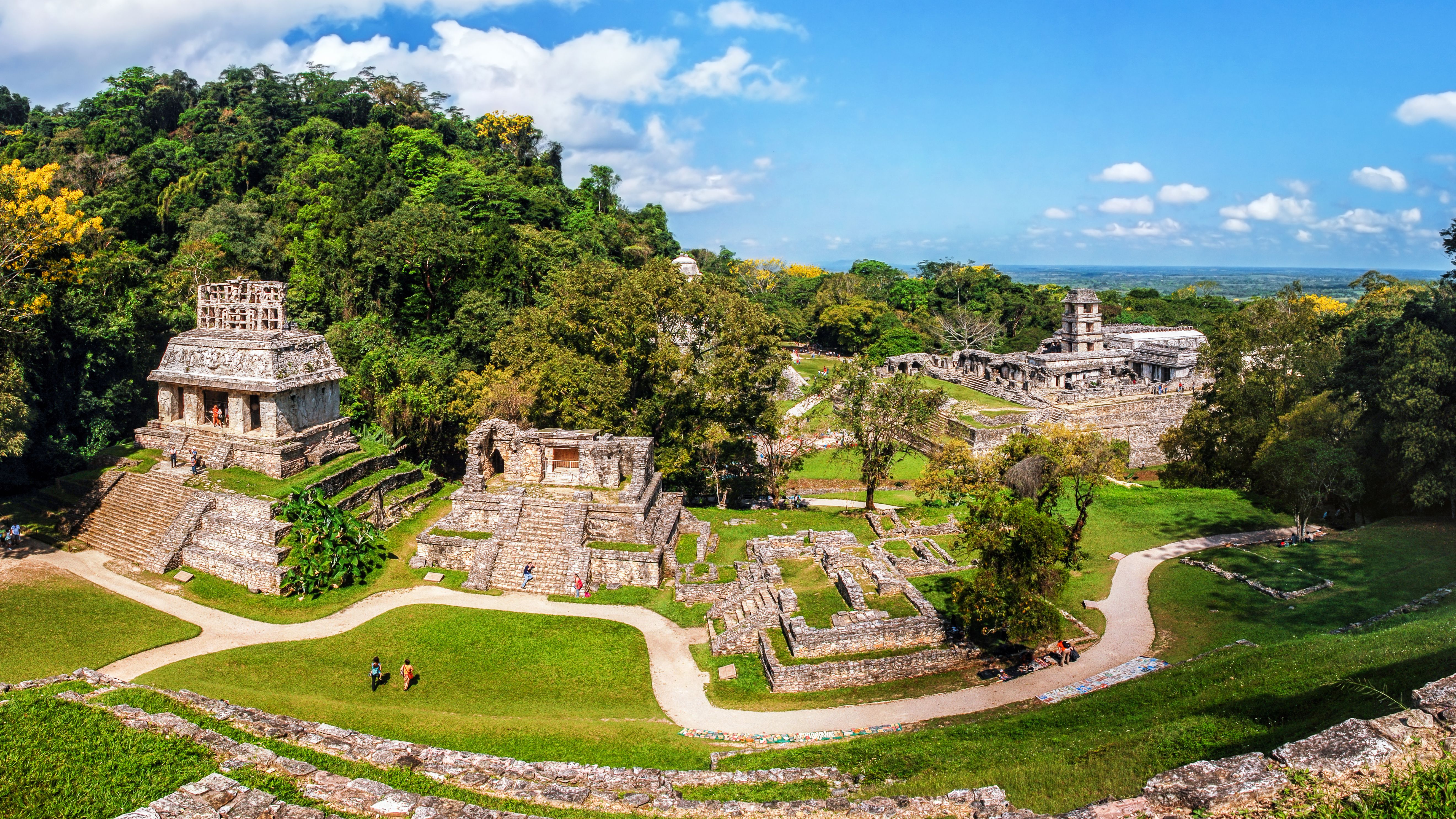 7 Tulum
Tulum is one of Mexico's most Instagrammed destinations, with numerous smoothie bars and yoga studios, but the Caribbean beach town has much more to offer. Tulum is an epic travel destination for anyone looking for a scenic vacation or the chance to immerse themselves in rich Mexican culture or Mayan history.
7. 1 The Tulum Ruins 
Tulum was the Mayans' last wonderful place to be built and inhabited between the thirteenth and fifteenth centuries. It was a place of worship for the Great Descending God, whose image is depicted in the temples on the premises. Many structures still stand today, spread across green lawns and oceanfront cliffs. The structures on the site are an evolution of architectural style that show the area's growth over the centuries.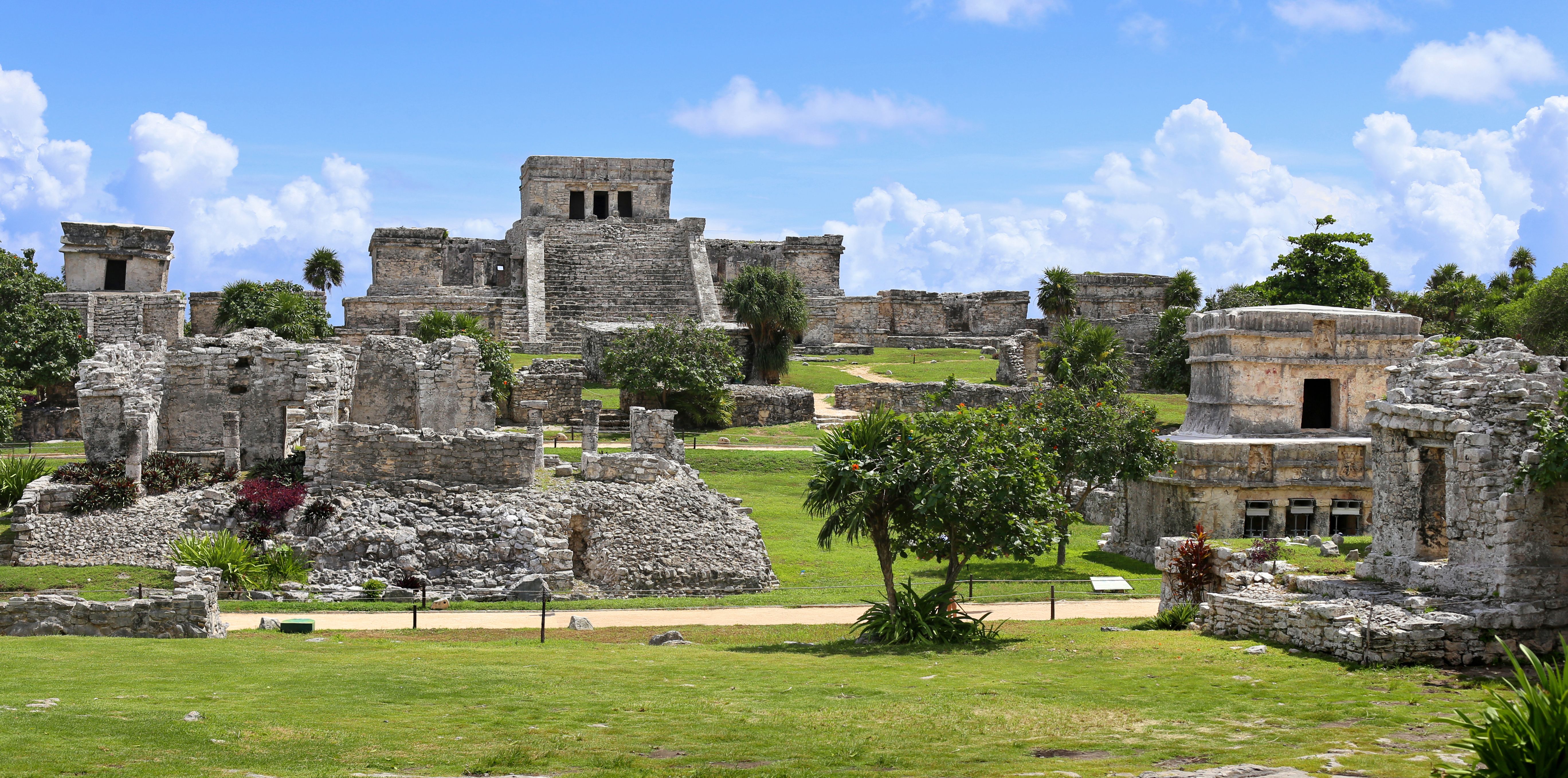 7.2 Laguna de Kaan Luum
Laguna de Kaan Luum is a clear, shallow lake with gleaming waters that surrounds a deep cenote. The water's color is abnormally affected at a depth of about 262 feet, making this lake a magnificently scenic spot. Locals strive to keep this magnificent location as uncrowded as possible in order to preserve the lagoon's natural colors. With a variety of light and dark clear waters that is warm all year due to its shallow depth. Because the lagoon is unending and the area is very safe, it is ideal for families. You can go every day, and you'll mostly see locals because many tourists don't know about this place yet.
8 Teotihuacan Pyramids
Teotihuacan ('the place where the gods were created') is located about 50 kilometers north of Mexico City. Built between the first and seventh centuries A.D., it is distinguished by the monumental scale of its monuments, particularly the Temple of Quetzalcoatl and the Pyramids of the Sun and Moon, which are laid out on geometric and symbolic principles. This place is another UNESCO world heritage site in Mexico and for sure one of the best Tourist attractions in Mexico. This place is for sure one of the Best Tourist Attractions in Mexico!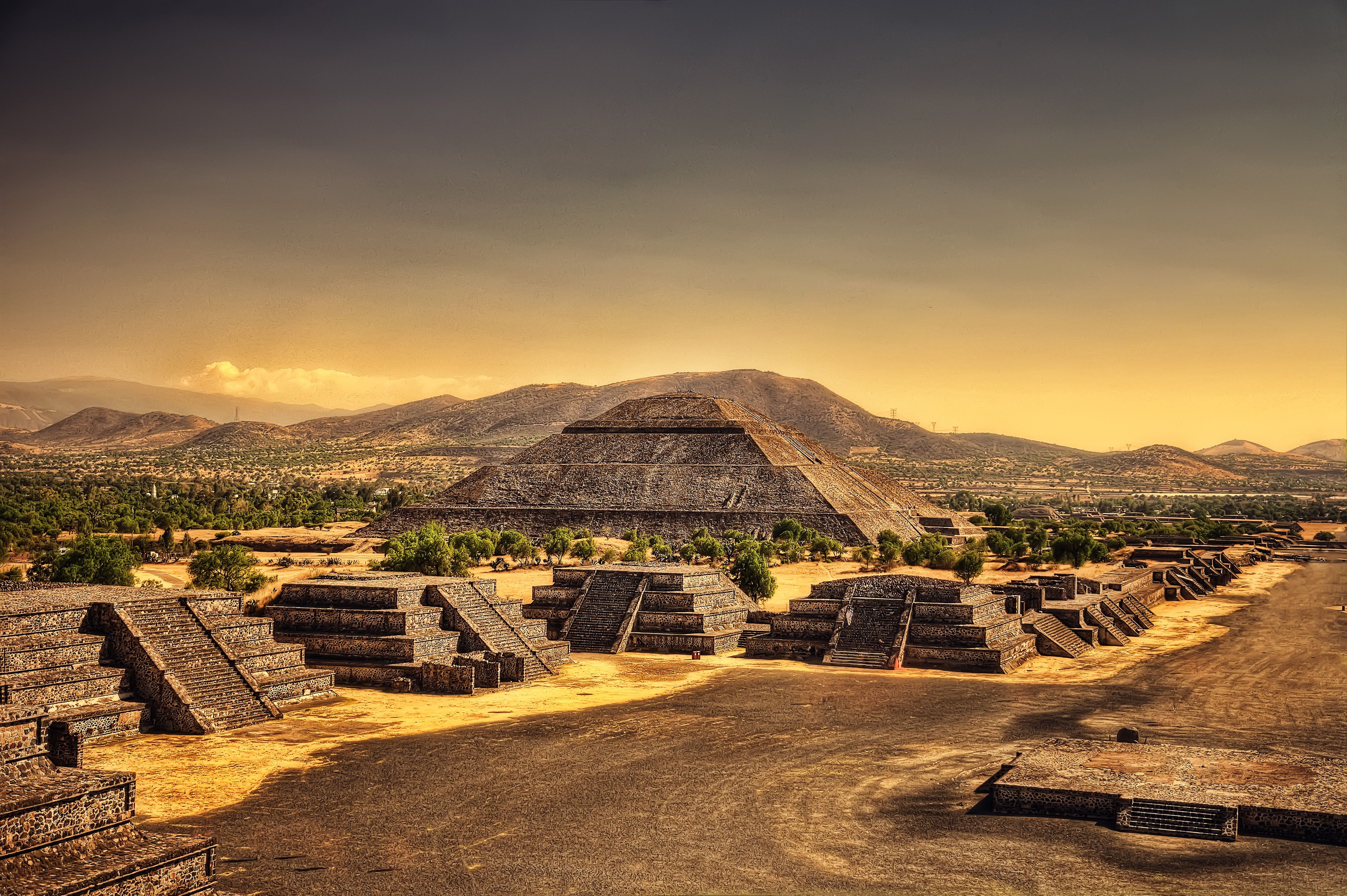 9 Chichen Itza
Chichén Itzá, is another ruined ancient Maya city in south-central Yucatán state, Mexico, covering an area of 4 square miles (10 square kilometers). But this ruined Maya city is more famous than the others as it was chosen to be one of the seven wonders of the world in 2007. It is assumed that it was a religious, army, diplomatic, and commercial center with a population of 35,000 people at its peak.
The place is about 3 hour ride from Cancun and an hour and 30 minutes ride from Merida.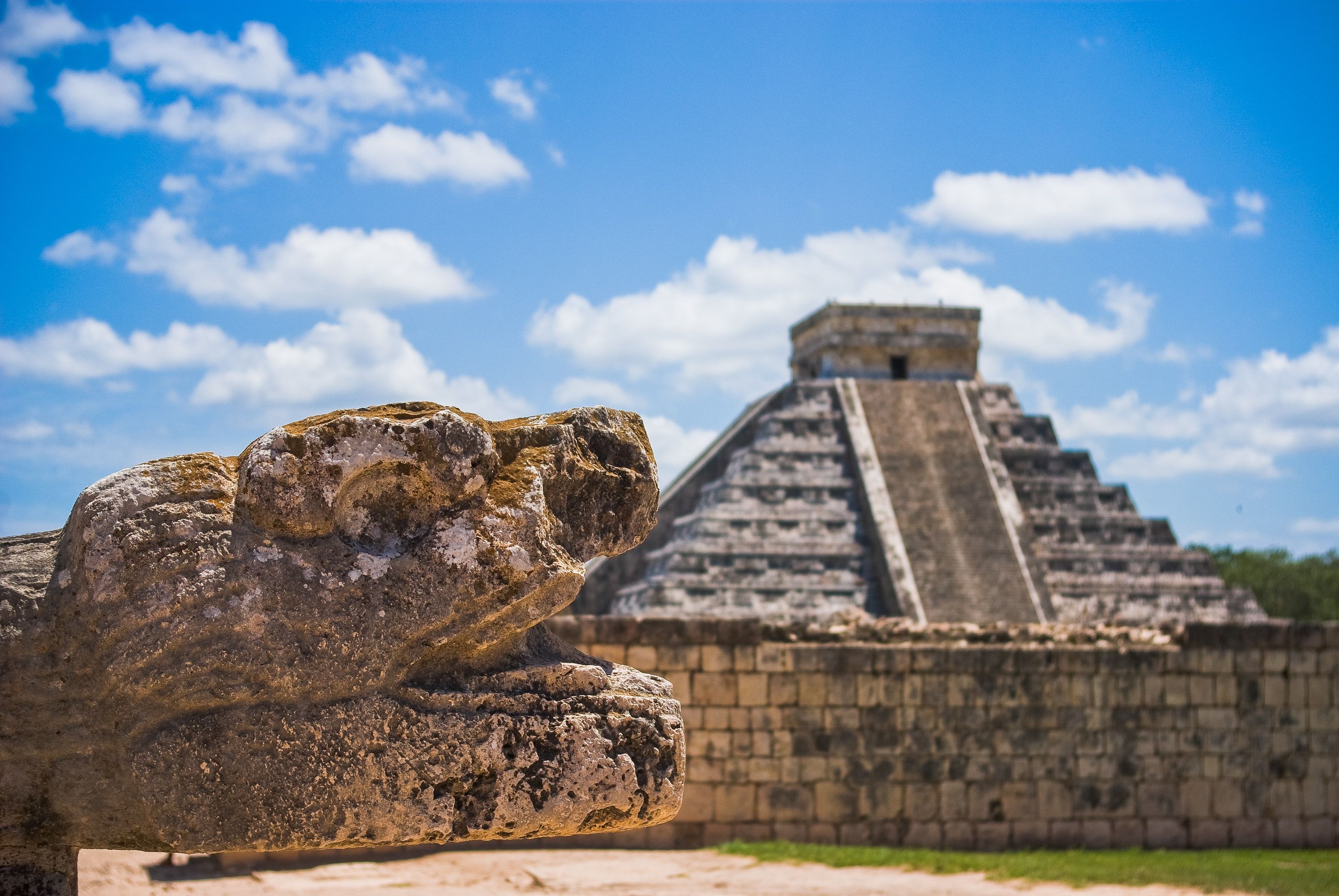 10 Huasteca Potosina
Huasteca Potosina is distinguished by a series of rivers and varied natural places of interest that attract adventure and nature enthusiasts. While the biggest draw is the Huasteca Potosina waterfalls, there are also caves to explore, exotic birds to classify, and a surrealist garden perfect for fantasizing.
Winter is the ideal time to visit Huasteca Potosina. Even though the rain has stopped, the waterfalls remain full. From roughly October to April, however, it is still a great time to visit Huasteca Potosina. It rains a lot in summer o it might not be the perfect time to visit here.